All in lighter mood: Citizen Journalists lists down the most annoying politicians in Indian Politics
The country is in the grip of political fever. Everyone is talking about politics and the big media houses are running around Modi, Rahul Gandhi, Arvind Kejriwal. Everyone is interested and busy in speculating the post poll scenario. Amid all this seriousness, in a bid to make the atmosphere a bit lighter, citizen journalists from merinews speak up their mind about who impresses them and who annoys them.
Biranchi Acharya, Odisha
For me the most annoying politician at the moment is Arvind Kejriwal. Primary reason is that everyone had a huge expectation from him that he would do a decent and different kind of politics. But his performance in Delhi was full of drama, highly negative campaigns, frequent U- turns, blatant accusations. His speeches are arrogant, irresponsible & irritating.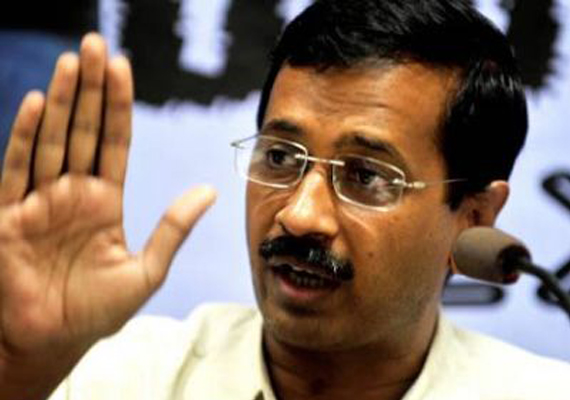 Narendra Choudhury, Hyderabad
Presently, Narendra Modi is most annoying politician for me. I find it difficult to see a natural smile on his face. Most of times he says 'I', but hardly says 'we'. He always try to show 'Gujarat' as a model for development, but the states like Andhra Pradesh, Maharashtra and Tamil Nadu, are ahead of Gujarat in most of the areas.
Chitranjan Sawant, Noida
Sonia Gandhi is the most annoying politician, east of the Suez canal. She has no interest in the common man. If you see her growth of income in the last few years, it has gone sky high. When she is not earning any legitimate money, then what is the source of her income? The question was asked by Menaka Gandhi in a public speech.
Bhaskar Sarkar, Alwar, Rajasthan
My vote goes for Narendra Modi. He repeats the same thing over and over again, which annoys me. And the most entertaining politician is Lalu Prasad Yadav, every time he speaks, its full of humor and I enjoy what he says.
Tina Acharya, Mumbai
Though I have many in my list of irritating politicians but undoubtedly the one who tops the list is tops the list is none other than Arvind Kejriwal.
The following are the reasons:
1. His irresponsible nature: He is never a doer rather a consistent quitter.
2. He is a finger-pointer rather than a problem-solver.
3. AK is a habitual agitator and noise maker. Never understood the mood of people. People wanted movement from ideas to action, not endless agitation.
4. He is a person with Dual character, consistent U-turns and pathological lies.
5. Literally he seems to me like a housefly trying to mess up everything.
6. Now a days his Speeches are soaked in utter negativity, words are toxic with ultra toxic body gestures that results in pure revulsion against him as they are illogical and evident for rudimentary mind.
No: 2
There is a tie here in my list for number two position.
One is Mr. Mulayam Singh Yadav. The reason is, it is really hard for me to get the words of his speech. I don't know how he can dream to be the PM of this country when he suffers shoddily from very bad oratory skills.
Another one is Mr. Sharad Pawar. He should retire as soon as possible. He has lost his mind and needs immediate medical help as he is not sure what he wants to speak or what he speaks.
No: 3
He is none other than Veteran leader and one of founder member of BJP, Mr. L.K. Advani. He is too old for politics now. He has been eaten up by greed and zealously. Nowadays he has been showing stumpy side of his personality which is really irritating.
Editorial NOTE:
This article is categorized under Opinion Section. The views expressed in this article are solely those of the author and do not necessarily represent the views of merinews.com. In case you have a opposing view, please
click here
to share the same in the comments section.