Experts speak about India's chances in the upcoming Test series against England
After a humiliating loss against England during the 2011 Test series, India would be eying revenge with the upcoming five match Test series starting July 9 at Trent Bridge. With the present English team struggling, there could be no better time for India to play England. Can we expect India to trounce England in their own backyard?
Merinews talked to a number of former Indian cricketers abut India's chances in the Test series. Here is what they had to say:
Ajit Wadekar, Former Indian medium pacer
India will win the series 3-0
''This series may be India's best chance to defeat England. The Indian team comprise of a very good batting line-up along with good medium pacers such as Bhuvneshwar Kumar and Shami Ahmed. On the contrary, England is also under pressure with their captain Alistair Cook not performing and not bringing good results also. Apart from this, the Indian team reached England prior to the series and played few matches as well, so they have acclimatised to the conditions as well, which is very important. India should win the series, 3-0.''
Chetan Chauhan, Former Indian opener
Don't underestimate England in England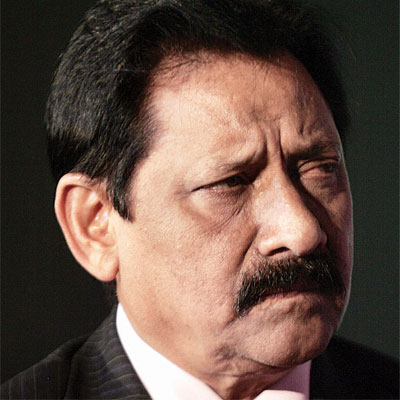 ''I am not going to underestimate England in England. But having said that India is a great side and have a great chance of winning the series as well, but we need to perform very well, and work very hard in order to achieve that. We need to play great cricket because the same thing of England being a weaker side was said last time (in 2011) as well, when we played last and we were defeated badly.''
Syed Kirmani, Former Indian wicketkeeper
India has good experience and youth
''It is but natural for an Indian to expect India to win the series and winning everytime is not possible. We hope for the best result. India has a good chance, as we have a very well balanced side with experience and youth as well. It also depends on how Indian players focus on themselves during the series.''
Karsan Ghavri, Former Indian Test cricketer
India's only drawback - spin department
''It is going to be an interesting series, where India will have the upper hand. Personally, I feel that the batsmen are in great form, and we have a good line up as well. Along with it, the medium pacers are also strong, who needs to bowl at the right places and use the new ball to their advantage, provide early breakthrough. The only drawback seems to be India's spin department. Players such as Ojha and Amit Mishra should have been included.''
It is evident that the Indian team has always been good on paper, for there is no dearth of quality in the squad. But, history suggests India does not have a good track record against other nations abroad, which would always be playing in the minds of Indian players. It is this loophole that the English team needs to exploit and pressurise the Indian players.