Legal battles may continue to frustrate Dhoni for some time, feels Ganesha
The most successful cricket captain of India, MS Dhoni is in news yet again. And, this time again, fresh after battling against IPL match-fixing scandal and allegations, he is in news for all the wrong reasons.
32-year old, inimitable and inspiring Mahendra Singh Dhoni, known for his rustic roots and unorthodox style of playing - both in batting and wicket-keeping, was recently issued an arrest warrant by an Andhra Pradesh court for allegedly hurting the religious sentiments of Hindus.
Several petitions were filed in different states of India, against the ace cricketer, after he appeared in an Indian magazine dressed as a Hindu God - propagating various consumer goods - for which he currently models.
M.S. Dhoni is currently under the influence of Rahu Mahadasha and Ketu Bhukti. Ketu is placed in the 5th House in Dhoni's Horoscope, and Dhoni is also under the influence of the Sade-sati period. So, he has been facing myriad legal issues.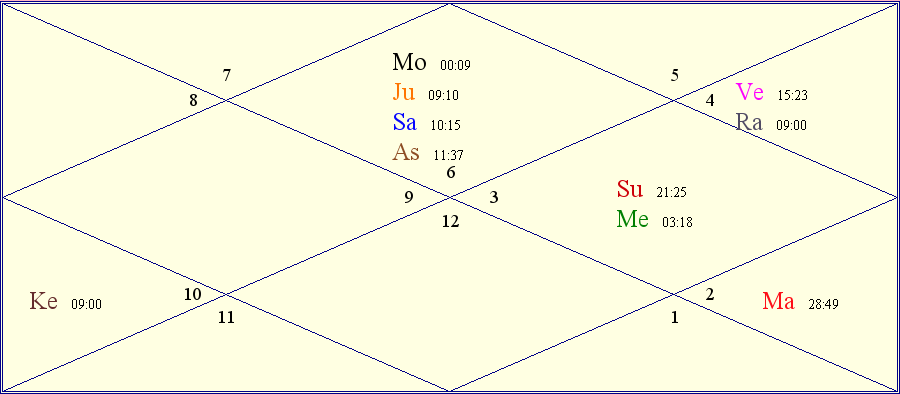 The transiting Rahu will be passing through Dhoni's Ascendant over his Natal Moon and Saturn, in his Chart from 12th July 2014 onwards. So, at that time, various controversies and legal issues may frustrate him. Around this time, Dhoni's image in the eyes of millions of his fans all over the world will be at stake.
However, the transiting Jupiter will be passing through the 11th House over Dhoni's Natal Venus, which will protect his overall reputation and image. He may come out clean finally, and may continue to contribute to the Indian cricket.